Localizable URLs
Localize URLs optimize search results, no matter the language. When creating new pages, simply adjust the URLs to best match your localized keywords, then Sitefinity delivers content in the appropriate language. The localized URLs also allow search engines to easily crawl all language versions of the website, optimizing your SEO results.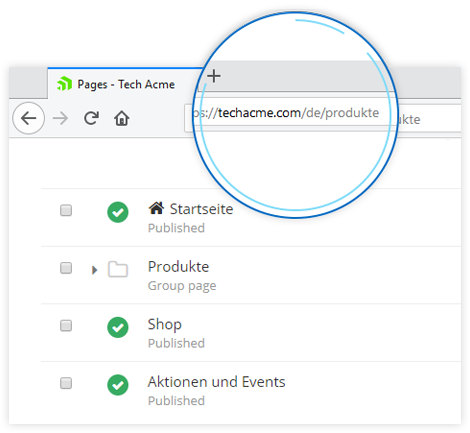 Customizable URLs Boost Website SEO
Progress Sitefinity has a suite of integrated SEO tools that ensure you get the most out of your website with improved discoverability in search engine results. The Sitefinity content management system gives you complete control over URLs. It allows you to customize URLs to create a stable, SEO-friendly URL architecture which improve your website's search engine visibility.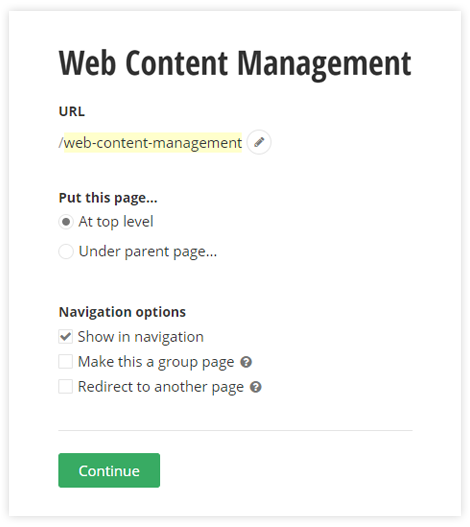 On-Page SEO
Input title tags, meta descriptions, meta keywords and header tags in one step using Sitefinity, while the built-in spell check will minimize mistakes. You can improve your internal linking by establishing relevant relationships between resources and pages. Sitefinity also allows you to block search engines from indexing any page you want to disappear from search engine results.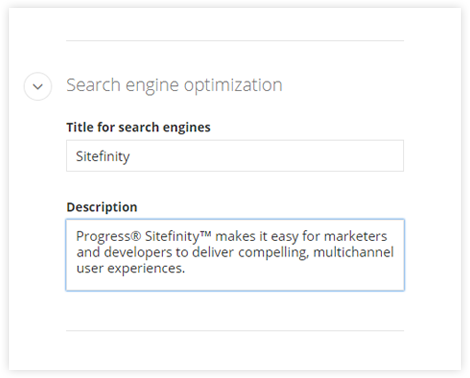 Set Canonical URLs Within the CMS
Progress Sitefinity CMS empowers content authors and marketers to manage and reuse content across multiple pages and to set canonical URLs without help from developers. By defining the canonical URL, a meta tag is generated on a page level, which instructs Google where to find the preferred, original content URL. The page authority and ranking potential is then consolidated into a single URL, elevating your search engine ranking and with it your website's visibility.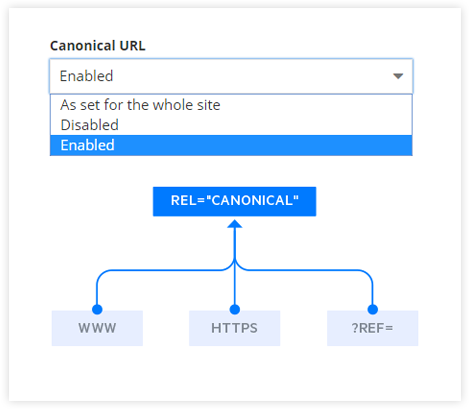 SEO Best Practices for Mobile Content
Sitefinity allows you to generate superior mobile experiences on any device, all sourced from the same content. This is great for SEO since Google loves Responsive Design and recommends it because it produces one URL for your website instead of many (one for mobile, one for desktop, etc.). This means higher traffic to your URLs and higher credibility from Google.