Drive Marketing Ops Efficiency and Business Growth
Empower sales and marketing teams to track campaign landing pages and online form submissions and pass the contact details to HubSpot. Enrich HubSpot contact profiles with Sitefinity CMS Forms data in real time. Gain full control over field mappings, custom fields and collected data and reuse the same form across hundreds of campaigns.
Track and send data to HubSpot to measure the number of generated leads, nurture the leads with email workflows, and assign them to sales when they become hot.
Learn more about
integrating Hubspot with Sitefinity CMS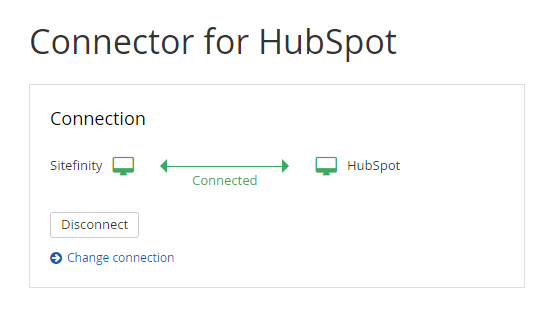 Map Sitefinity CMS Forms to HubSpot Forms
Sitefinity enables marketing and demand generation teams to gather data from multiple online forms, such as Contact us or Register, and post data to a single HubSpot form. They can capture lead data for a specific campaign or reuse one form on many landing pages.

The built-in form mapping tools empower even novice users to easily map Sitefinity form fields to HubSpot. As a result, marketers can focus on initiatives that directly impact other metrics or help create sales pipeline.

Learn more about mapping form fields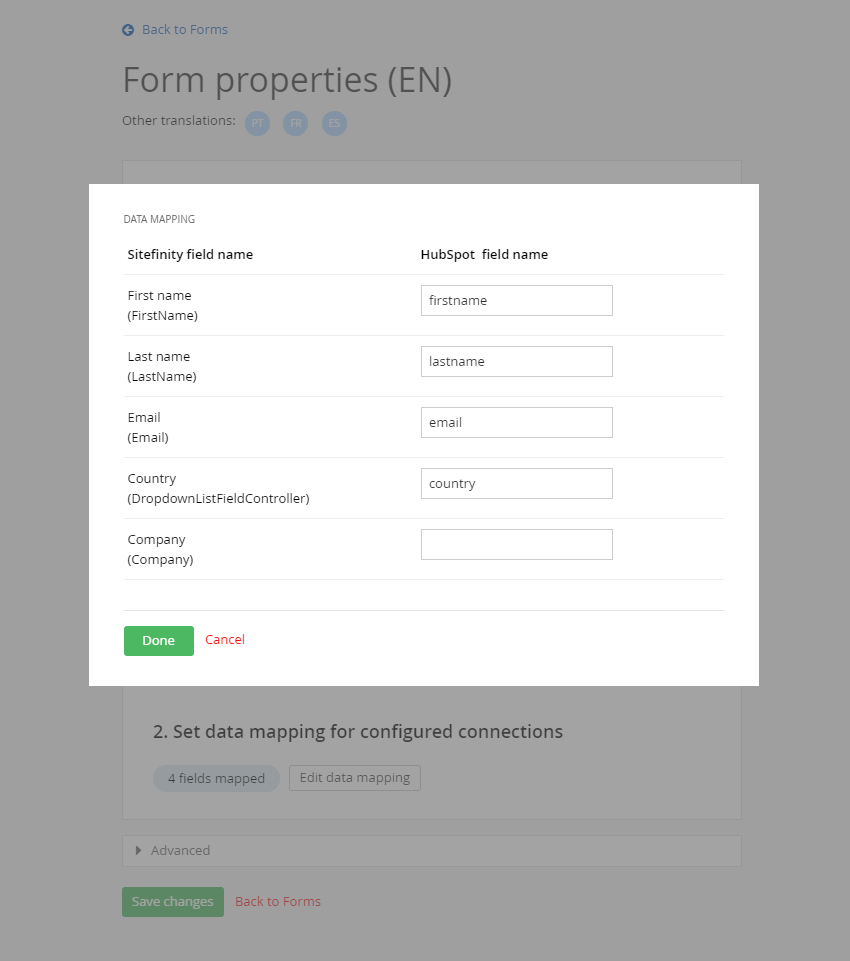 Post Data to HubSpot
Whether demand generation is running a single campaign or hundreds of personalized and optimized landing pages, Sitefinity enables you to easily stay on top of form submissions. Drag and drop one or more forms on any page and configure the form. A single check box is all it takes to enable forms to post data and start leveraging the power of HubSpot.
Form submissions are protected and available for review to only select users or groups thanks to Sitefinity's granular access permission controls.