Put Assumptions to the Test
Sitefinity's powerful A/B test capabilities enable marketing teams to assess assumptions and hypotheses by creating variations of website content and layout, then test which version will help meet predefined goals and conversion points.
Easily split traffic between control and challenger variations and conduct unlimited tests on specific pages, and setup multiple tracking rules and conversion goals such as form submissions, Sitefinity Insight conversions or "next page viewed".
AB Testing Best Practices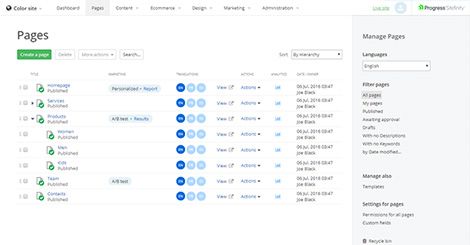 Split Test Variations Designer
Built with ease of use in mind, Sitefinity's A/B split test variations designer enables marketers to focus on optimizing anything from user experience and design to page templates and content updates.
Managing variations is as easy as performing day-to-day content updates, regardless of whether the focus is on creating multilingual content or testing alternative user experiences, refreshed design, or multiple content variations in a multisite environment.
Learn more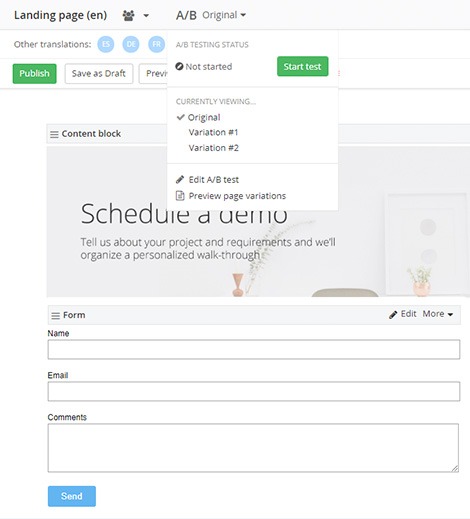 Measurable Performance, Actionable Insights, Easy Implementation
Increase website traffic and conversions, improve bounce rates, and lower cart abandonment by leveraging the power of data-driven decisions.
When tests have reached statistical significance, the winning variation can be permanently implemented with just a click, without relying on IT for help.
Learn more