Key Features
Segment the Audience
Consolidate information from multiple sources and quickly build laser-focused target segments for use in marketing initiatives such as web content, social and email campaigns.
---
Build segments
Group your visitors by defining them based on characteristics that are tracked in Sitefinity Insight.
Define personas
Create persona profiles based on their unique interests and consolidate their interaction data from multiple channels.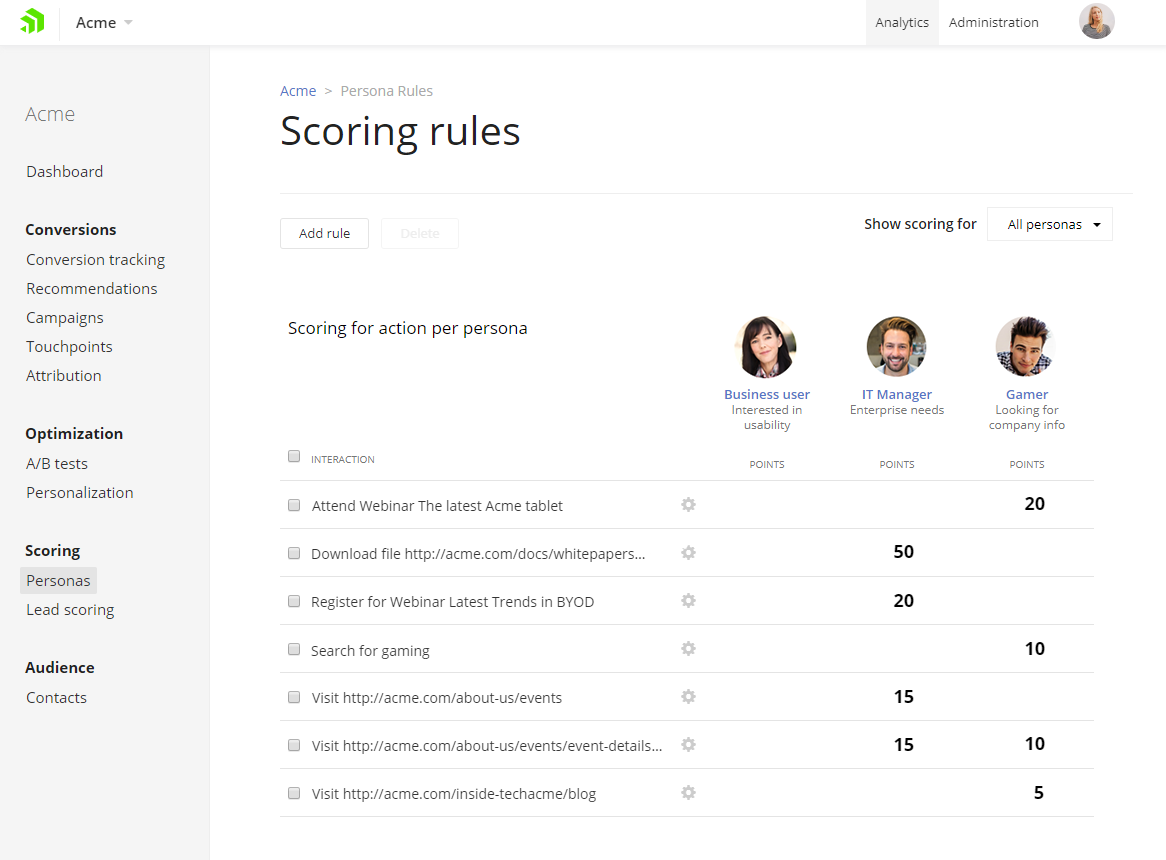 Track visitors
Track how personas interact with your site to better understand their preferences and behaviors and to inform personalization efforts.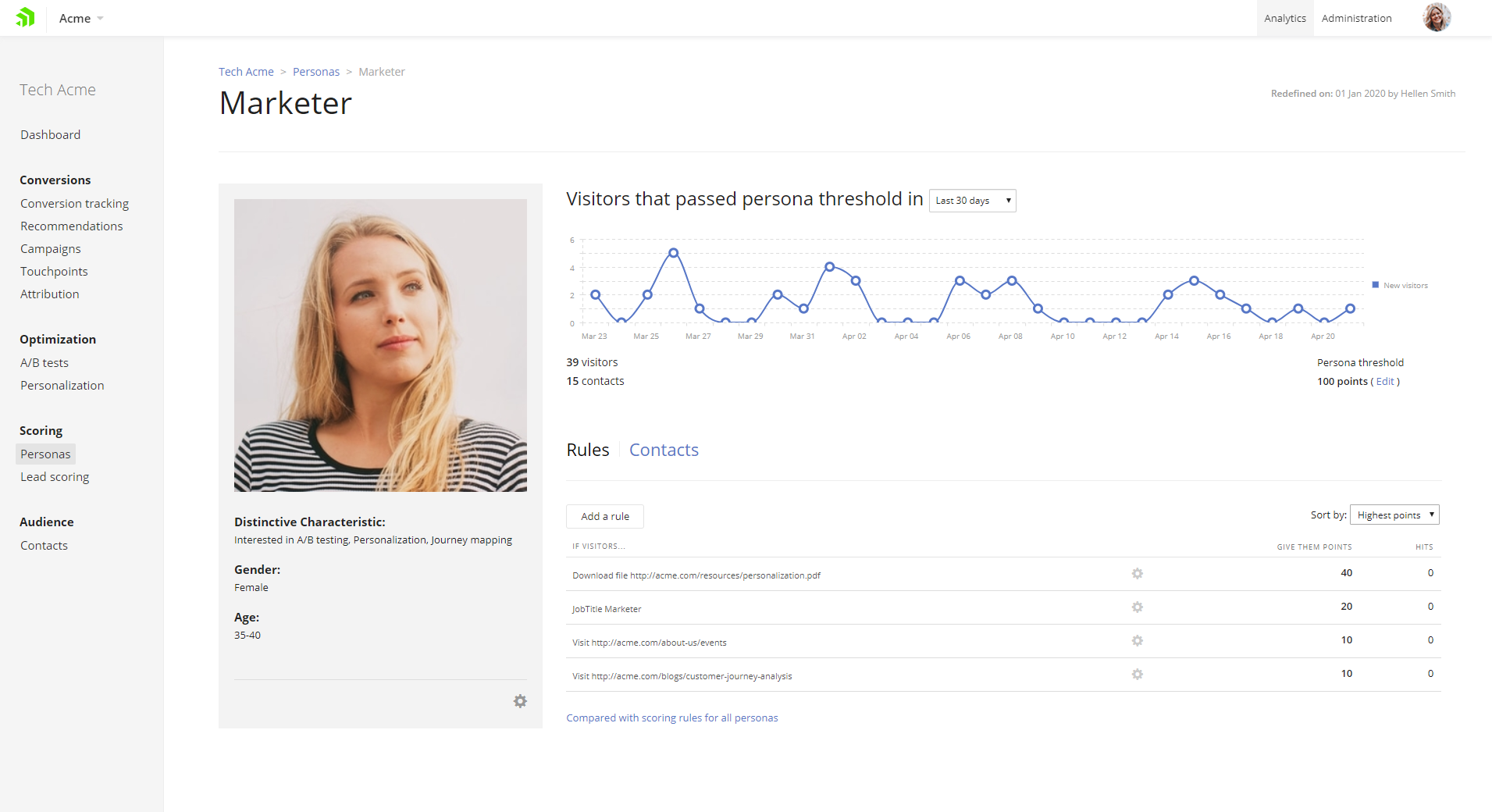 Tailor the Message
Build one-to-one conversations to relate to customers and increase conversions.
Shape messaging for key audiences and measure impact to website interaction and engagement. For anonymous traffic or registered users - based on their demographics, online behavior, and data collected across platforms.
---
Personalize the page
Create personalized variations of content, copy, layout and design across the entire visitor journey.
Leverage AI-driven content recommendations to influence every step in the customer journey. Maximize the content that resonates with the audience, improves conversions, and drives pipeline.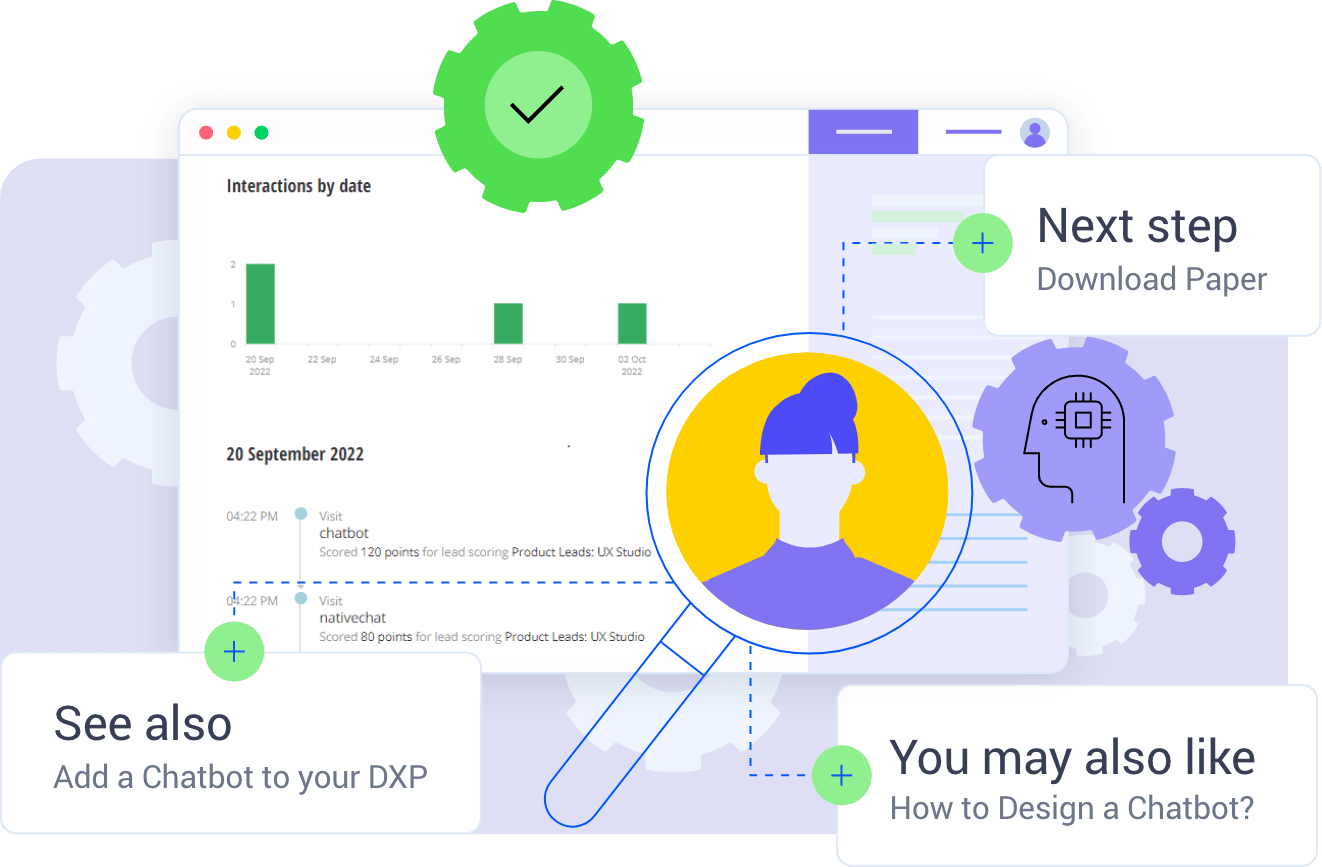 Map to target segments
Designate which target segments will receive the personalized experience that you created.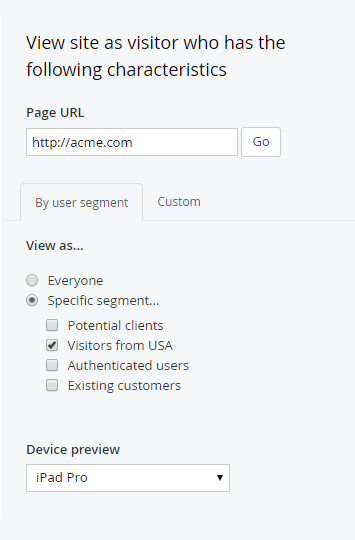 Reports
Track personalization efforts in real-time and receive data-driven recommendations on how to enhance personalized experiences.

Get Personalization Reports
Get rich data and smart insights with detailed analytics reports on key metrics and goals and measure the attribution. Reports on performance of personalized versions. Measure the impact to website interaction and engagement. Actionable insights for content personalization.
---
Attributions
Map personalized content performance to organizational KPIs to track return on investment and convey marketing's impact on the business.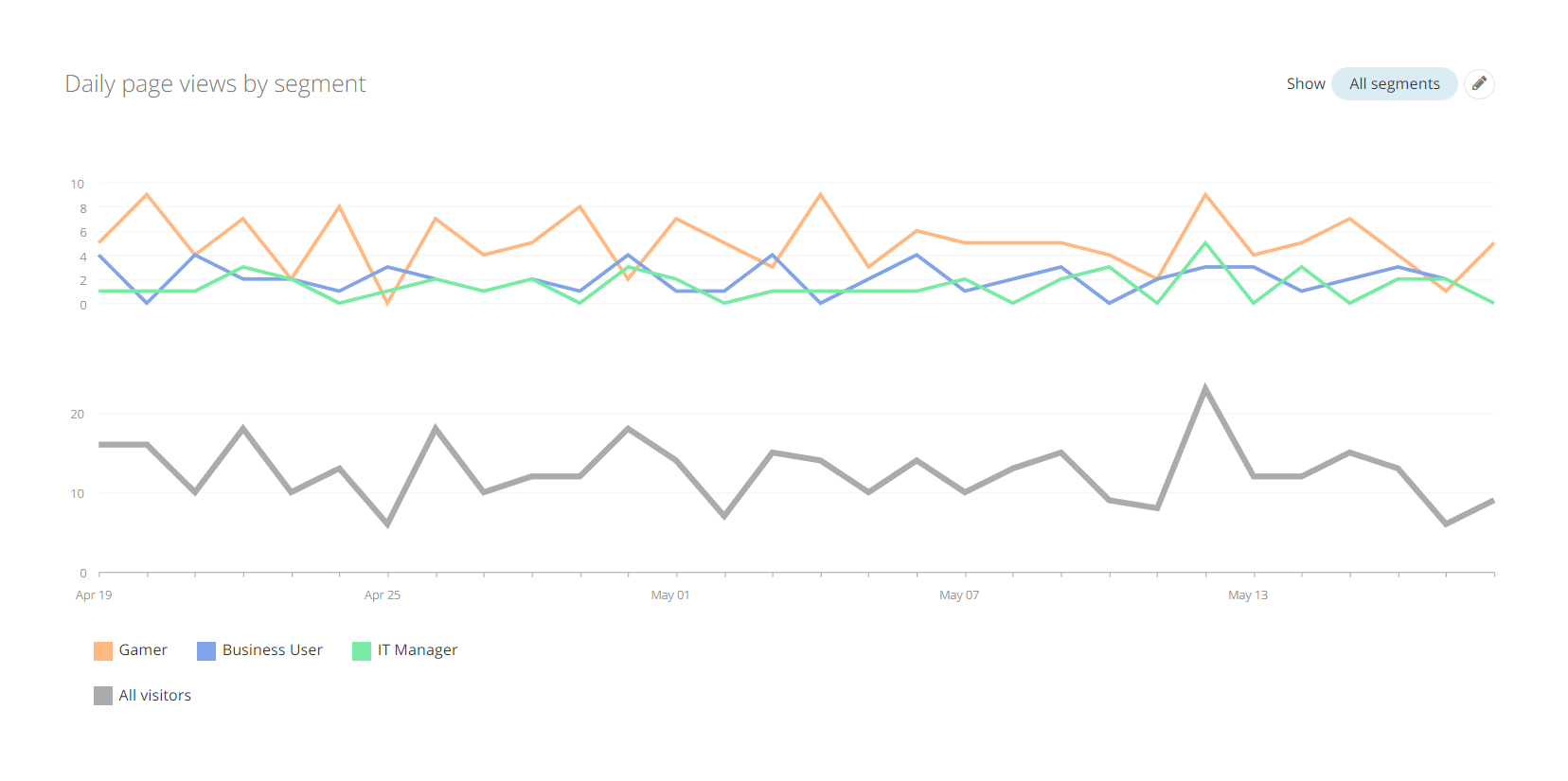 Impressions
Identify out of your total visitors, which of them fell into your segmented personas and saw personalized content.

Conversion rate
Discover the personalized touchpoints that are most successful in getting visitors to convert and identify touchpoints that need further optimization.

Leverage the Data
Get the full picture of your audience, across channels and touchpoints, so you gain insights that help you tailor each visitor's experience. Helps you better understand your audience, optimize conversion rates and deliver truly personalized experiences.
Leverage APIs and integrated connectors to consolidate demographic and behavioral data for anonymous and known audiences from multiple systems, like CRM, Analytics, CMS, or MRM systems.
---
Integrate data
Measure beyond a single website and collect customer interaction data across multiple channels - websites, mobile apps, and chatbots, so that it does not end up siloed.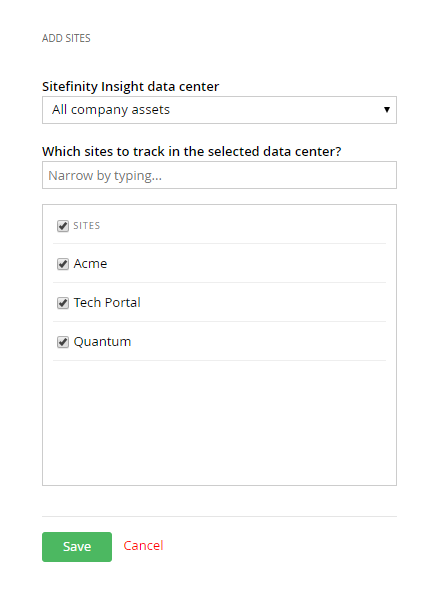 Connect to systems
Quickly connect to external systems through readily available connectors and CSV imports. Or easily connect to other external systems by leveraging the Sitefinity Insight SDKs and REST API.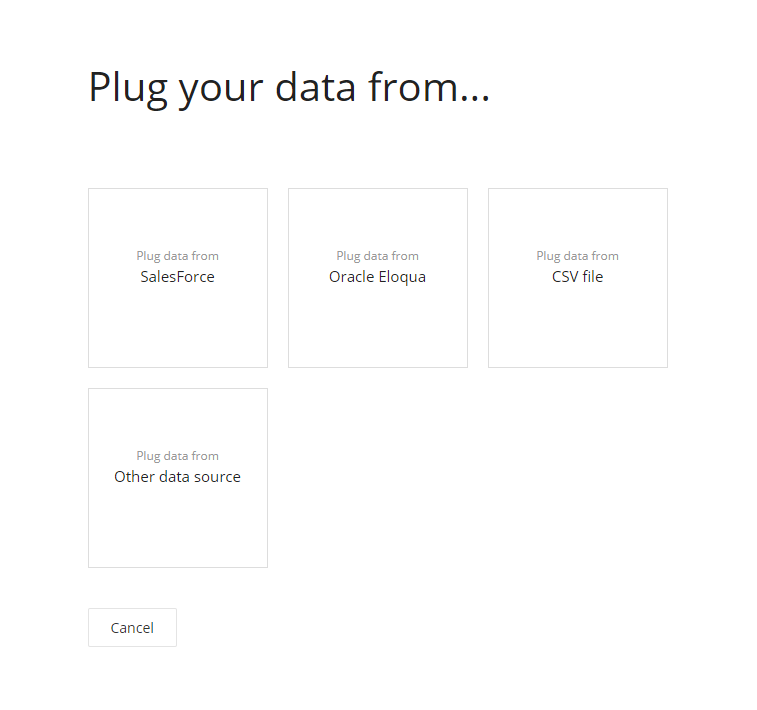 Build 360-degree profile
Get the complete picture of who your customers are and grasp the details of their journey across channels and devices to create experiences that are hyper-personalized to their preferences.