Key Features
of Highlights for All Roles
Multichannel Experience Management
Deliver experiences that engage visitors across every stage of the funnel and customer lifecycle quickly and easily.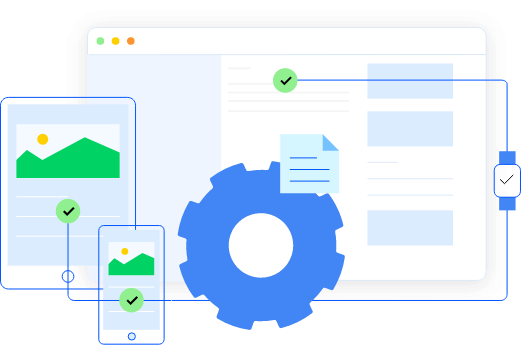 ---
Seamless Headless Content and Experience Management
Manage a cohesive experience across channels with a content-as-a-service ready platform that can work with multiple UI frameworks in headless content delivery scenarios.
Integrated Chatbot-Driven Experiences
Engage visitors and provide a differentiated customer and prospect experience leveraging a powerful AI-driven chatbot platform that seamlessly integrates with your DX to drive visitors to a positive outcome.
Decoupled JS Renderers
Sitefinity DX delivers headless content to multiple decoupled frontends built on popular JS (Angular, React, Gatsby, Vue) and .NET (Blazor) frameworks.
Composable Commerce
Make commerce part of the experience. Manage complex product lines seamlessly integrated with both your content and your critical business applications.