Make Content Updating and Publishing Seamless
Sitefinity SiteSync enables organizations to manage content on a separate content staging environment, finalize it and then securely sync the updated content to live production environments at the right time. In addition to content, SiteSync can be used for configurations, templates and digital assets.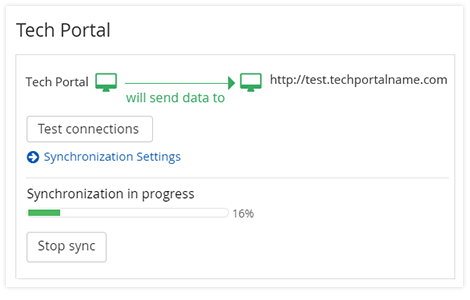 Sync All of the Content You Need, Right When You Need It
Sync individual pages, content items, templates, content drafts or localized content variations no matter what stage you'd like to sync them in – published, unpublished, scheduled or deleted. Choose the specific items you need to sync and publish them all at once – without having to rely on IT for assistance.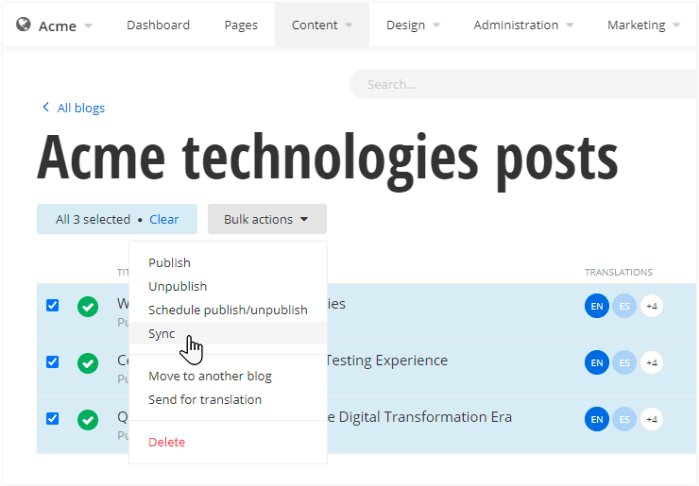 Schedule Automatic Syncs
Items can be synced manually or scheduled to sync at a specific time. Web administrators can create and schedule multiple synchronization tasks to automatically occur to accelerate the go to market time and reduce manual workload. These syncs can target different destination servers and websites for multisite scenarios.


What You See Is What You Sync Experience
Promoting content changes to production via SiteSync is fast, easy and reliable. Content editors with the appropriate permissions can independently promote pages or content items directly from the content editing platform.
All dependencies such as images, documents, videos and templates are automatically identified and synced together, creating an intuitive process for all users.

Editors can control exactly what they sync and will receive a notification when their content has been promoted. SiteSync's capabilities help editors stay productive, reducing their reliance on IT, while maintaining content and website integrity.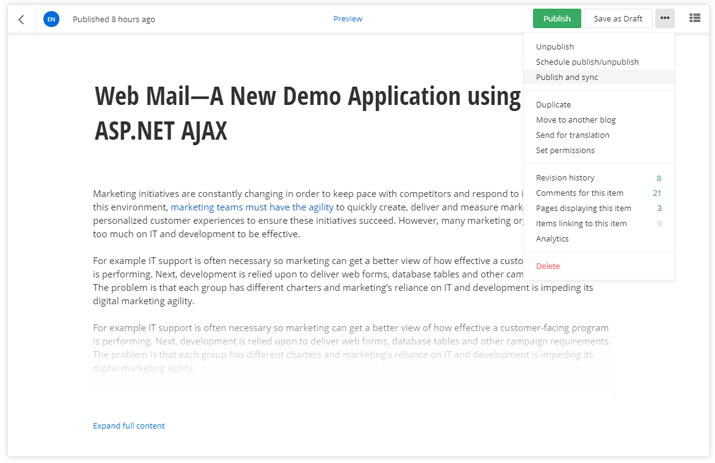 Easily View and Manage Synced Items
Ensure all of the content you have synced has been promoted to production by viewing the page's or content item's revision history. Quickly identify whether a particular page or content item has been promoted, at what time and to what destination sites.

SiteSync can also be configured to send email notifications to a predefined list of email subscribers when it completes promoting content to the destination environment, in order to ensure cross-functional alignment.