Gain Ultimate SEO
Sitefinity allows you to set-up the domain structure of regional websites under the one domain umbrella. This means the SEO rank of all sites tallies in the same place, and you accumulate and share all available link value under one domain for all websites.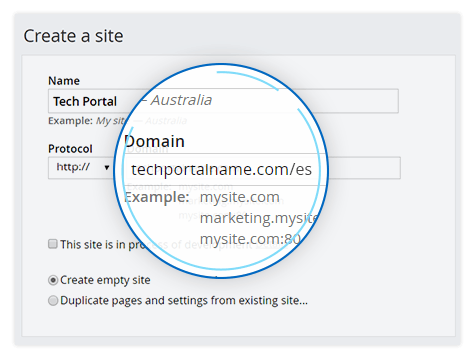 Get Big Savings on Hosting Fees
Decrease the cost of hosting fees through Sitefinity's effective multisite management. Sitefinity runs all websites off of the same CMS server, allowing for better utilization of hardware resources, versus requiring a server for each instance of a website. Plus, there's only one code base to maintain and upgrade for all your websites. The result is significant cost and time savings for your business.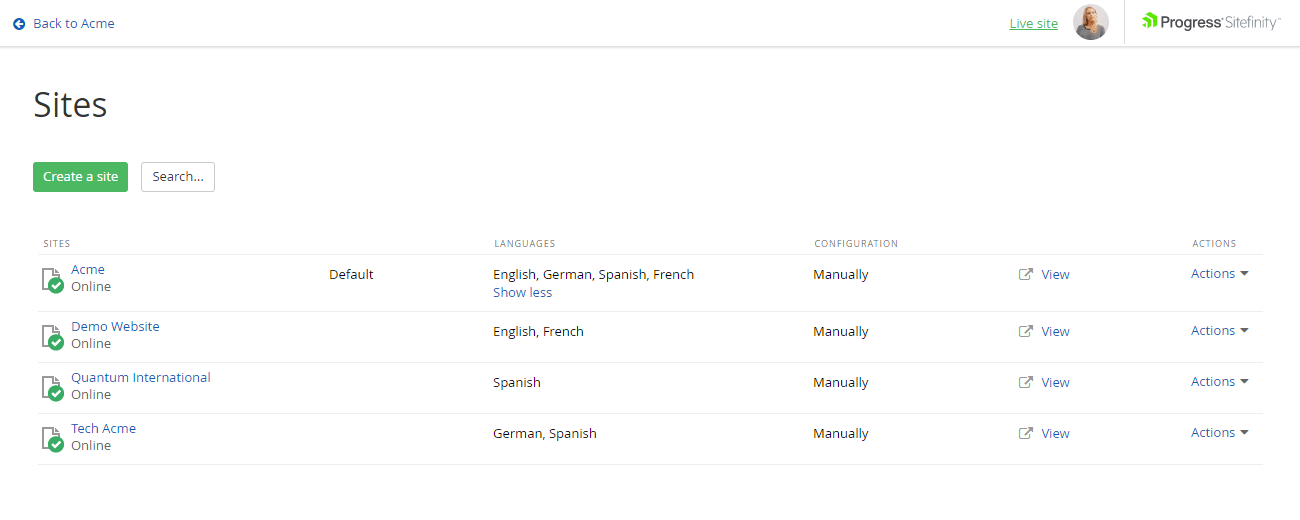 Launch New Sites Quickly
In today's world of agile marketing, you cannot afford sites that take months to develop and release. Launch new content, pages or sites by simply cloning and modifying existing resources. No need to start from scratch! Utilize all existing content, templates and themes available on any of your sites as a starting point to accelerate go to market efforts.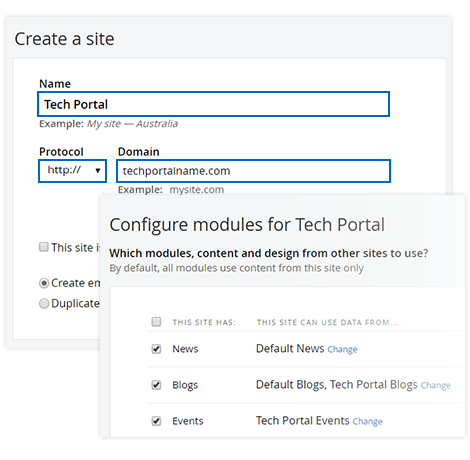 Increase Productivity with Shared Assets
Cross-site content management provides single-click publishing of corporate news, events and product listings for any and all satellite websites. Reuse content, templates, themes and settings to significantly improve marketing team productivity. Maintain and amplify messaging and delivery consistency across website properties for far-reaching and formidable marketing impact.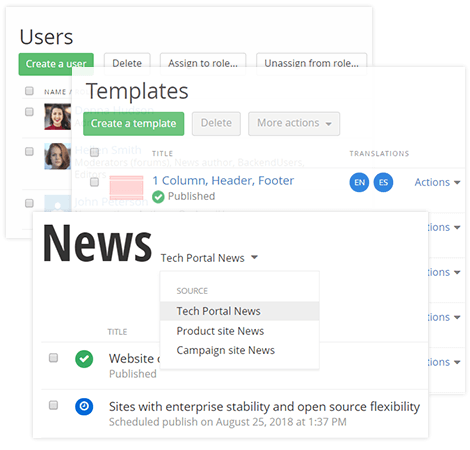 Central Multisite Management
Centrally manage multiple websites and microsites with Sitefinity CMS. Through a single interface your team can manage all your sites, offering a convenient way to pivot and manage content. Share assets across sites to quickly launch new sites and pages without the hassle of establishing new projects or copying resources. Granular permissions provide authorization to maintain security and control of all assets.