Collect Cross-Channel Visitor Interaction Data
For each visitor, collect customer interaction data across multiple channels - websites, mobile apps, social, and more. Connect to external systems such as Eloqua and Salesforce to truly understand the overall customer journey and experience. Prevent siloed visitor tracking across various enterprise systems and keep all user intelligence on one place.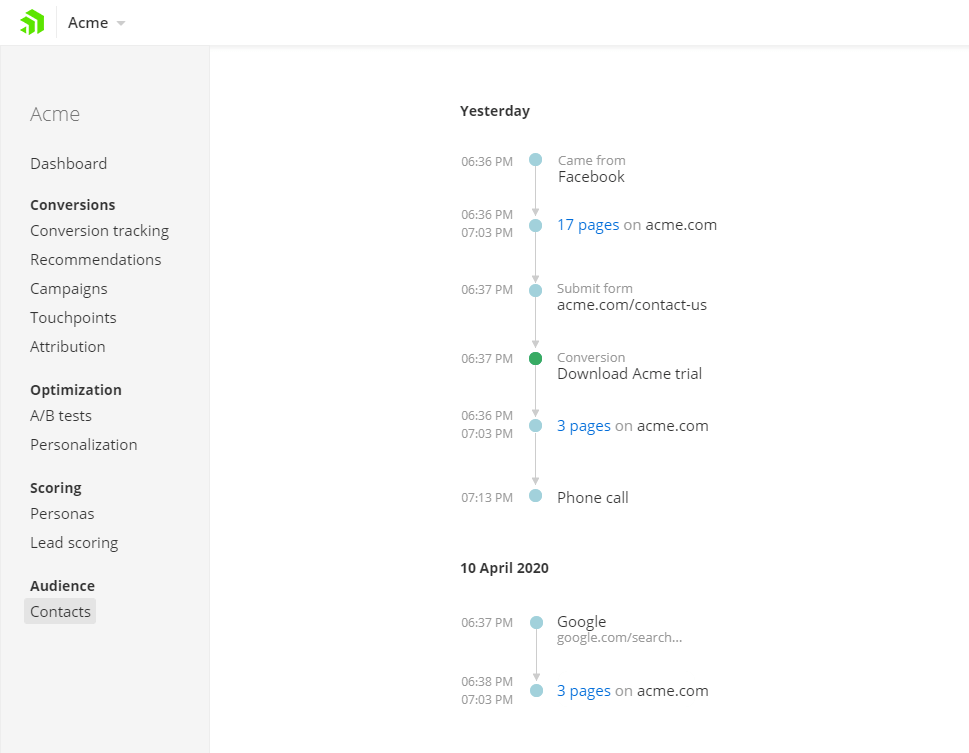 Gain 360-Degree Visitor Profiles
Sitefinity Insight continuously gathers and consolidates cross-channel visitor data to create 360-degree profiles of visitors. Get an all-in-one picture of who your visitor is, what their preferences are, what path they've followed and how they've interacted with your brand. Analyze their persona profile to identify personalization, optimization and sales opportunities.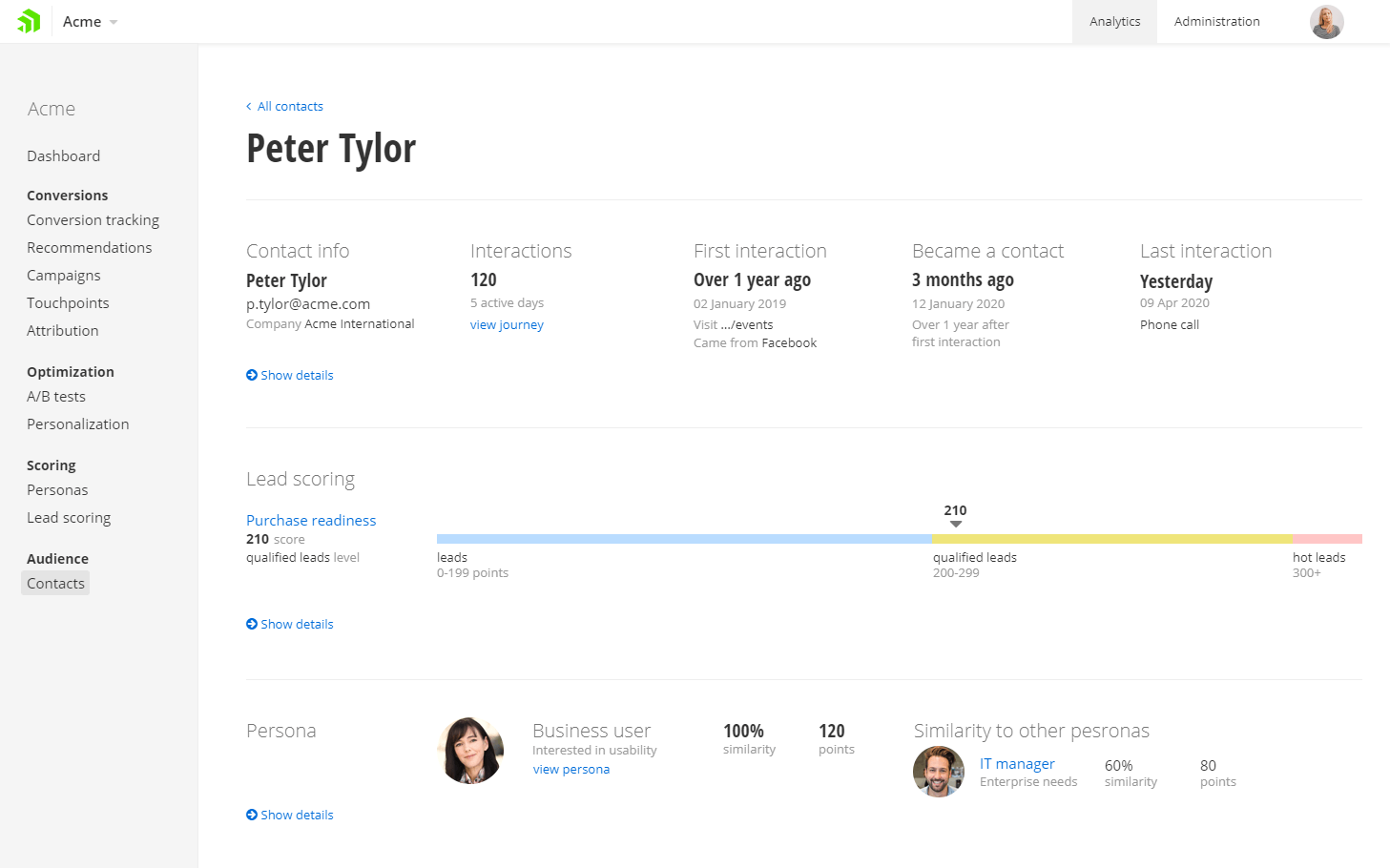 Enhance Persona Journeys to Drive Conversions
Use the 360-degree profile to explore the entire visitor journey timeline – from page visits, to video plays, to document downloads, to form submissions or even events attended. Identify important touchpoints in the journey, crucial to conversions, and identify points of friction in the journey that caused visitors to drop off. Better understand your audience to optimize conversion rates and deliver personalized experiences that are engaging.