Segment Your Visitors
After you've segmented your audiences, personalized their experience and checked how your website is presented for different audiences on different devices you want to see the results of your work. They can be measured by the conversions and other website KPIs for the different segments compared to the default presentation for non-segmented visitors or to the KPIs prior to the personalization. Measuring will help you iterate and improve the results further.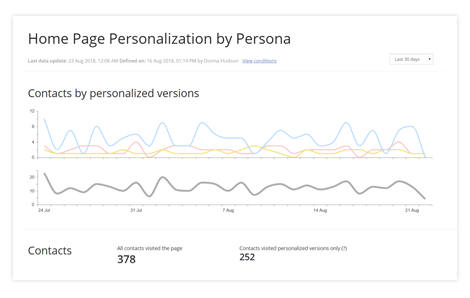 Segment Your Visitors
The first step to delivering a personalized customer experience is to segment your visitors so you can present them with what's most relevant to them. One simple example is showing code samples to developers and whitepapers to business users. Sitefinity content management system has a simple interface for defining segments through various criteria such as where the visitor came from, what they searched for, their location, duration of their visit, etc. You can define custom criteria and have any combination of AND/OR criteria to define your segments.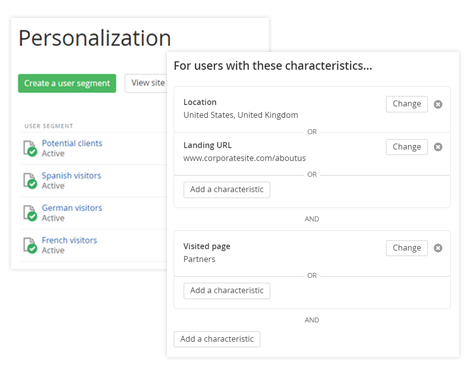 Impersonate to Test the Experience
The last thing you want to do is personalize for the wrong audience so after you've defined your segments and personalize the content for them, you need to make sure you've done everything right. Sitefinity allows you to impersonate any segment and preview the customer experience on any device with the help of the mobile device emulators. This way you can be sure how your website looks like for every audience on any device.