Powerful Email Designer
Create eye-catching emails that blend seamlessly with your website's existing styling by using Sitefinity's built-in email designer. This drag & drop visual design tool makes it easy to utilize your existing assets (images, content, layouts, styling, and more) to create engaging personalized content for each individual recipient.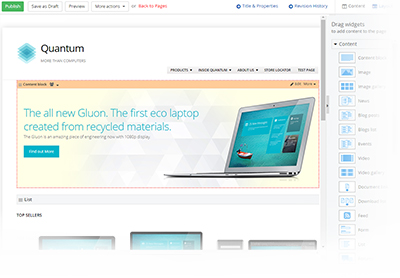 A/B Test for Success
Discover the perfect version of your message using Sitefinity's A/B testing. This tool lets you create two versions of your message, and then test each message with a sampling of your audience. Sitefinity will monitor the interactions, identify the winner, and automatically use that message for the remaining recipients.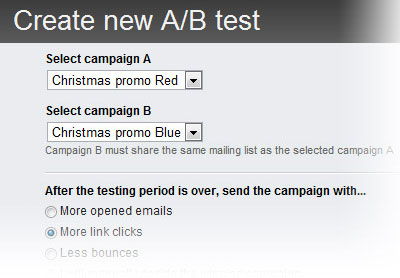 Measure Marketing Campaign Effectiveness
Sitefinity lets you evaluate your email campaign's effectiveness through rich visual reports. After the emails are sent, Sitefinity monitors the interactions and produces detailed reporting. These show how many emails were successfully delivered, how many emails were opened, which links were clicked, and much more.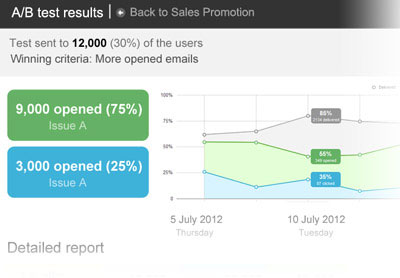 Schedule Email Delivery
Deliver your message at the perfect time by scheduling email deliveries through Sitefinity CMS. These email schedules can also be combined with A/B testing to evaluate variations of your email. Sitefinity CMS will monitor the test results, identify the winner, and automatically send the remaining emails based on your schedule. You can also deliver emails to large number of subscribers in batches at specified time intervals and prevent overloading of the SMTP servers.

Encourage Visitors to Subscribe
Using Sitefinity's Form Builder, you can quickly create a sign-up form and effortlessly connect it to an email list. Visitors can then easily subscribe without requiring your intervention. In addition, Sitefinity will manage unsubscribe requests by including a small link in each email and directing them to a specified page.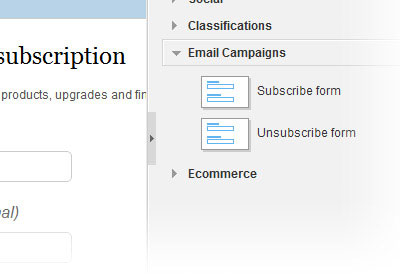 Utilize Existing Subscriber Lists
Use existing contacts by importing email lists into Sitefinity, or integrate with your external systems. Either import subscribers into an email list using standard CSV or tab-limited files, or create dynamic segmented subscriber lists based on external sources. It's all up to you.