Developer Tools Licensed with Sitefinity
Every Sitefinity license covers your licensing for several other Telerik products listed below. These developer tools can be used within the scope of Sitefinity web applications accessed from a licensed domain.
All tools licensed with Sitefinity can be used by unlimited number of developers however, the license does not provide application redistribution rights. The following graph provides a comparison between licensing the developer tools as standalone components and as part of the Sitefinity license.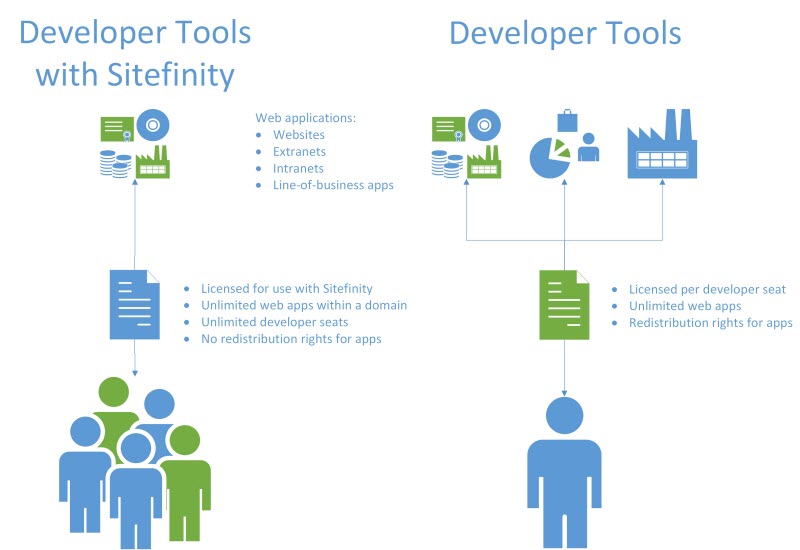 Progress® Kendo UI for jQuery

Everything you need to build fast websites and apps with pure JavaScript and HTML5: UI widgets, data visualization widgets, validation, an MVVM framework, themes, templates and so much more. The server wrappers for ASP.NET MVC and others are part of Kendo UI Complete and require a license purchase. Learn more.
UI for ASP.NET AJAX

More than 80+ controls with proven reliability that help you build high-quality, professional line of business web applications. Learn more.