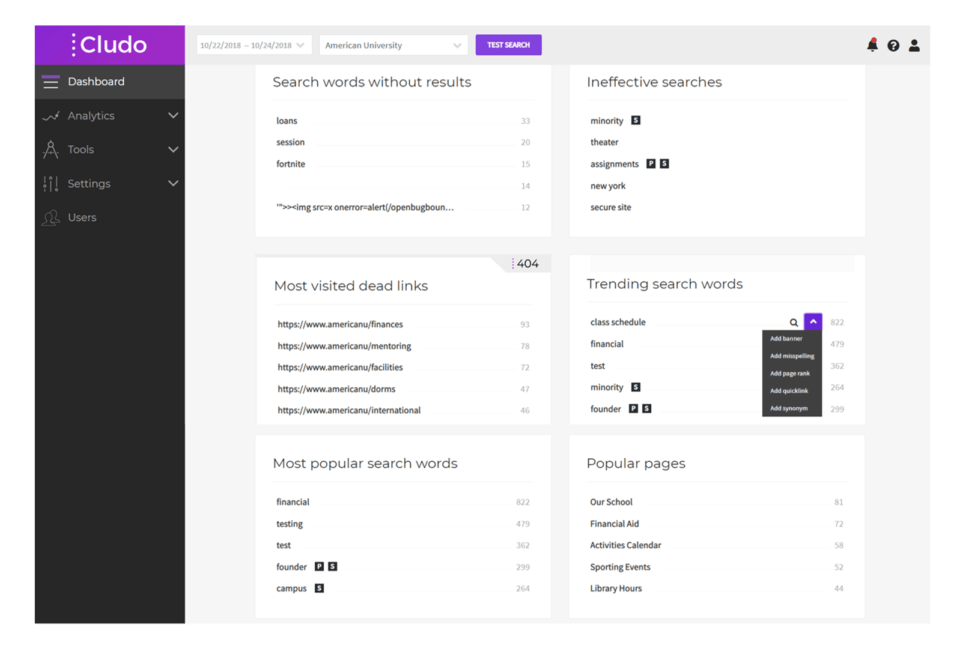 Control your search results with Page Rankings, our easy-to-customize feature that allows you to set custom rankings for important search queries.
Your team is busy, and you deserve a site search solution that works out-of-the-box. Installing Cludo is as easy as a few clicks, but also allows for total customization.
Preserve IT and developer time with an out-of-the-box solution that crawls your website consistently to find new content. Not only that, but our cloud-based solution means you will always be using the most modern version of our product.