Full Suite of Tableau Database Drivers
Progress DataDirect connects to the data sources that help run your business. From relational databases to unstructured sources, get the data you need for your Tableau investment.
Most Popular Data Sources for Tableau shops:
Certified Connectors for BI Tools
Progress® DataDirect® offers powerful BI connectors that have been certified against industry standards - ODBC, JDBC, ADO.NET, OLE-DB and OData.
Learn more
---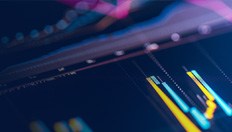 Webinar
Certify Tableau, Power BI, Qlik Connectors With Your Enterprise Apps
Watch Webinar
Visualize Big Data and NoSQL
Get data in all shapes and sizes. Progress DataDirect instantly connects Big Data systems and prepares NoSQL databases for self service connectivity over ODBC.
Most Popular Data Sources for Tableau shops: