Gold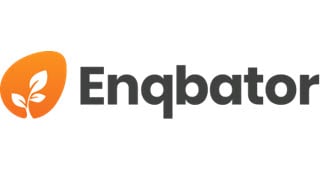 About Enqbator
Serving customers in United States
Enqbator is an award winning full-service web design and development company, based in Michigan, focused on assisting clients with technology to further their Web and mobile strategies. Enqbator clients include both Healthcare and Government entities. With the recent advancements in Web technologies, technology-savvy marketers are able to leverage their Web sites as business systems to achieve organizational goals and digital engagement in ways not previously possible, and the initiatives associated with them have become more complex. That's why a robust, commercial enterprise-class platform and an experienced web implementation partner are crucial to success. Enqbator has that combination of platform, knowledge and experience. They not only love what they do - they excel at their work. This translates into the excitement and the determination that it takes to create and produce customized and effective tangible results for each client. At Enqbator, they're the creative experts and innovators. The Enqbator team has multiple years of hands-on technical and creative experience in problem solving and developing global enterprise-level software solutions. They're a team of senior designers, architects and usability specialists who are involved in client projects from start to finish. For clients, this means they'll be working directly with the people who are carving their ideas to reality.
Verified by Progress
Sitefinity Accreditation
Provided by Enqbator
Highlights
Industries
Educational Services
Healthcare
Non-Profit
Other Services (except Public Admin)
Public Administration
Competencies
Sitefinity
3rd Party Systems Integration
Ecommerce
Enterprise Content Management
Graphic Design
Hosting / Cloud Technologies
Intranet Development
Line of Business Applications
Mobile Applications
Mobile Friendly Websites
Personalization
SEO & Marketing
Featured Projects by Enqbator

Sitefinity CMS Delivers Responsive User Experience to Lakeland Health Customers
With a rich history in southwest Michigan that dates back to the 1800's, Lakeland is a not-for-profit, community owned health system that today includes three hospitals, an outpatient surgery center, a regional cancer center, rehabilitation centers, two long-term care residences, home care and hospice services, and 34 affiliate physician practice locations.
Read the story