Voies de partenariat
Badges d'accomplissement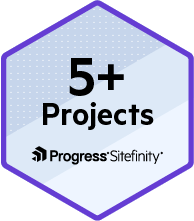 À propos de Spinbox Ltd
Au service des clients: United Kingdom
Spinbox is a Digital Partner that focus on usability, conversions & technology.
We are a team of problem solvers, designers and technical specialists that provide you with the right tools in delivering the perfect digital solution. .Net to the core, we merge creative web design with technology expertise to make your products and business effective and efficient.
Vérifié par Progress
Accréditations Sitefinity
Fourni par Spinbox Ltd
Points forts
Secteurs
Accommodation and Food Services
Aerospace & Defense
Associations
Mining | Quarrying | Oil & Gas Extraction
All Industries
Compétences
Sitefinity
3rd Party Systems Integration
Ecommerce
Email Marketing Implementation
Enterprise Content Management
Graphic Design
Hosting / Cloud Technologies
Intranet Development
Line of Business Applications
Mobile Applications
Mobile Friendly Websites
Multimedia
Personalization
SEO & Marketing
Projets présentés par Spinbox Ltd

Best Western Builds Its Business on Progress Sitefinity
When Best Western GB needed a fresh brand and backbone for its Digital Experience Platform, it chose Progress Sitefinity.
Lire l'histoire
Demander plus d'informations