Premium
Chateaux Software Development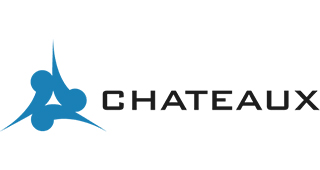 Partner Tracks
About Chateaux Software Development
Serving customers in United States
Chateaux provides technology services and solutions that help drive strategic and operational impact to mid-size and enterprise organizations. Established in 1985, Chateaux uses their Define. Design. Deliver.? methodology to diagnose, develop, and implement the best solution for their clients in energy, finance, healthcare, life sciences, retail, CPG, manufacturing, telecom, and more. Chateaux offers services in:
Data Management and Analytics
Design Services (UI/UX)
Enterprise Mobile Application Development and Integration
Cloud Computing
Blockchain
Managed Services
Provided by Chateaux Software Development
Highlights
Products
KendoUI and Telerik
Sitefinity
Industries
Financial Services
Healthcare
Manufacturing
Retail Trade
Telecommunications
Competencies
Sitefinity
3rd Party Systems Integration
Ecommerce
Email Marketing Implementation
Enterprise Content Management
Hosting / Cloud Technologies
Intranet Development
Line of Business Applications
Mobile Applications
Mobile Friendly Websites
Personalization
SEO & Marketing
Featured Projects by Chateaux Software Development

Aquarion Creates a Frictionless Customer Experience by Consolidating 65% of Regional Web Content
A well-made utility site often flows under the radar because it just works. Aquarion Water Company wanted to modernize its website to deliver this frictionless, painless experience to customers and was able to do so thanks to Progress® Sitefinity® and some help from Chateaux.
Read the story
Contact
Chateaux Software Development