Big Data Adoption Increases from 50% to 61%
That's just one of the findings in our 4th annual survey, based on responses from 1,200 participants around the world.
Data continues to spread across a variety of sources. And Big Data adoption is increasing significantly, resulting in an explosion of data stored. Read the report to analyze the impact of this changing landscape of disruptive data sources.
What big data platforms/interfaces do you or your customers currently use? And which do you or your customers plan to adopt in the next two years?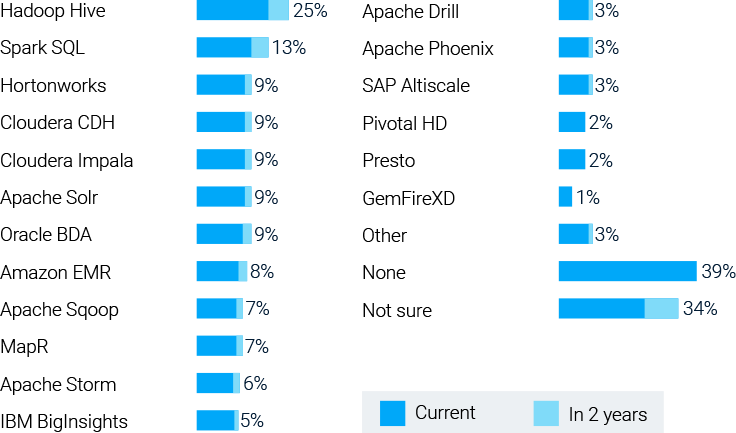 The survey also shows that companies still have major investments in RDBMS, NoSQL and SaaS. This means that enterprises need a secure and scalable hybrid connectivity solution.
Read the report to learn:
Use of RDBMS, big data, NoSQL and SaaS
Biggest data integration challenges
How standards can help solve data integration challenges
Current state of application adoption
Firewall concerns and solutions for connecting cloud and ground
Open analytics trend among ISVs
Data compliance requirements across industries