Premium
FDM4 International Inc.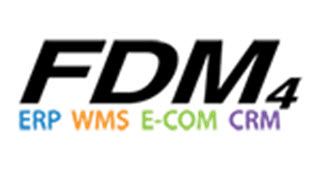 Partner Tracks
About FDM4 International Inc.
Serving customers in Canada and United States
For over 35 years, FDM4 International has specialized in becoming a leading provider of integrated ERP, WMS, E-commerce (B2B/B2C), CRM, PLM and Mobile Applications. FDM4's robust, scalable solutions are easy- to-use industry-specific applications for Manufacturers/Distributors in various industries including: Consumer Products, Fashion, Apparel, and Industrial parts.
Provided by FDM4 International Inc.
Highlights
Industries
Manufacturing
Other Services (except Public Admin)
Professional | Scientific & Tech Services
Retail Trade
Software
Wholesale Trade
Competencies
OpenEdge
Accounting
Business Intelligence (BI)
Call center and customer support
Customer Relationship Management (CRM)
Enterprise Resource Planning (ERP)
Payment processing
Sales & Marketing
Featured Projects by FDM4 International Inc.

Imprintable apparel supplier alphaborder relies on its OpenEdge-based FDM4 ERP system to process an average of 40,000 orders each day.
For alphabroder, a leading supplier of imprintable apparel that processes up to 40,000 orders each day, speed and reliability are two attributes it must have from its ERP system. That's why the company has depended on its OpenEdge-based FDM4 ERP solution for nearly two decades.
Read the story
Contact
FDM4 International Inc.