Partner
Davies Meyer GmbH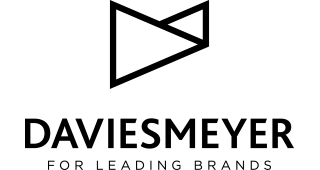 Partner Tracks
About Davies Meyer GmbH
Serving customers in Germany
DAVIES MEYER's DNA is digital, their backbone is creative design, and their brain generates visionary concepts. All of these come alive in their projects FOR LEADING BRANDS.
They are responsive in design and project development
They are strong in conception and implementation
They are internationally - internally and externally
They are straightforward, when it comes to finding the best solution
They are specialists in every discipline and in uniting them, from strategy through storytelling and design to coding
They get it done!
Provided by Davies Meyer GmbH
Highlights
Competencies
Sitefinity
3rd Party Systems Integration
Ecommerce
Email Marketing Implementation
Enterprise Content Management
Graphic Design
Hosting / Cloud Technologies
Line of Business Applications
Mobile Applications
Mobile Friendly Websites
Multimedia
Personalization
SEO & Marketing
Featured Projects by Davies Meyer GmbH

Diamant Zucker's Users Download 32,000 Baking Recipes from a Redesigned, User-Friendly Progress Sitefinity Website
Diamant Zucker wanted to engage with visitors and create awareness around their baking & decorating products, sweetening drinks, and gelling & preserving fruits. Davies Meyer migrated over 2000 pages onto Progress Sitefinity: Creating an engaging consumer experience and improving security. Diamant's Sitefinity-powered website is now as delicious as its products: 40% increase in users, 75% increase in page views and 32,000 recipes downloaded in 2021.
Read the story
Contact
Davies Meyer GmbH
Trusted by companies of every size
We are proud to be Sitefinity Website of the Year winner 2022

Nick Meyer




CEO