Silver
Aptera Inc.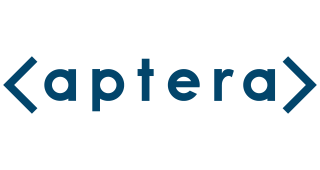 About Aptera Inc.
Serving customers in United States
If you're thinking of using Sitefinity as your next CMS, then you've found the right US based development partner. Aptera has helped hundreds of companies implement websites using the Sitefinity CMS platform, earning us recognition as an Elite Sitefinity Partner. All their developers have gone through the Sitefinity Developer Certification Program and many of their past websites have earned Sitefinity's Website of the Year Award. They also offer services to help you get the most out of your Sitefinity investment after your initial site launch, including working with their digital marketing team to learn best practices for leveraging all the lead generation and personalization features the platform has to offer.
Provided by Aptera Inc.
Highlights
Industries
Financial Services
Healthcare
Manufacturing
Retail Trade
Transportation
Competencies
Sitefinity
Ecommerce
Enterprise Content Management
Graphic Design
Intranet Development
Line of Business Applications
Mobile Applications
Mobile Friendly Websites
Personalization
SEO & Marketing
Featured Projects by Aptera Inc.

Allen County Public Library Genealogy Center
The Allen County Public Library (ACPL) Genealogy Center is a unique and valuable resource for not only the Greater Fort Wayne area, but also the entire genealogical community. The ACPL Genealogy Center has one of the largest research collections compiled in the industry with records included from around the world. The staff members of the ACPL Genealogy Center are experts in the industry and share their skills with both visitors and genealogy enthusiasts alike.
Read the story