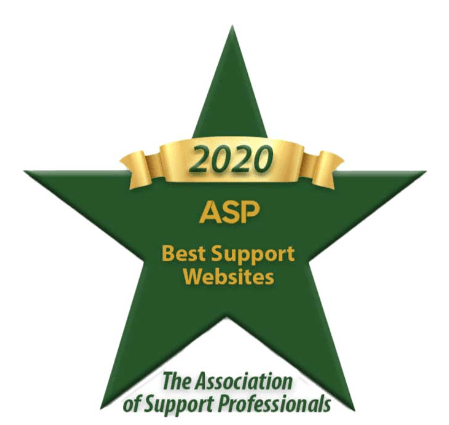 We are proud to announce that Progress has won the Association of Support Professionals' (ASP) 2020 "Pushing the Envelope" Achievement for its innovative customer-centric features, notably ticket pre-screening and comprehensive documentation.
This is the second consecutive year the ASP recognizes Progress among the best support websites, following the 2019 Top Ten Best Support Websites award.
The ASP is an international membership organization for customer support managers, executives, professionals, and those interested in the field. Each year the ASP publishes several reports covering a wide range of topics of interest. ASP has held a support website competition for the past 22 years. This year they also awarded sites and individuals that have great features or other achievements worthy of honor.