Modern customers have much higher expectations, such as proactive service, personalized interactions, and connected experiences across channels.
In this half-day event, we will learn how Digital Experience Platforms impact your share of wallets and retention and how it is shaping our strategy moving forward.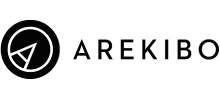 Arekibo are the largest independent award-winning agency in Ireland that offer a range of services including, internet strategy, online branding, web design and development, content management solutions and search engine optimisation to globally traded businesses, growing companies and governments.