Optimize Your
Optimization
On-Demand Webinar
Website-Optimierung richtig gemacht!

Das Schöne an der digitalen Kommunikation ist: Es gibt kein »Fertig!« Jede Website kann verbessert und hinsichtlich ihrer Zielerfüllung optimiert werden. Die Frage ist nur: Wie?
Die Digitalagentur Davies Meyer aus Hamburg zeigt in diesem Webinar, wie Sie Optimierungspotenziale erkennen, analysieren und Learnings effizient umsetzen können, um Conversion Rates und User Engagements in ungeahnte Höhen zu treiben.

Best Practices der Conversion Rate Optimierung (CRO)
Die häufigsten Fehler
Methoden der User Interface-Analyse
Erfolgreiche Durchführung von A/B-Tests
CRO am Praxisbeispiel in Sitefinity
Erfahren Sie, wie einfach es ist, aus visuellen und datengestützten Nutzeranalysen kleine Änderungen an Ihrer Website vorzunehmen, die eine schlagkräftige Wirkung auf Ihre KPIs haben werden.

Melden Sie sich jetzt für dieses Webinar an und machen Sie mehr aus ihrem Website-Traffic!
Sprecher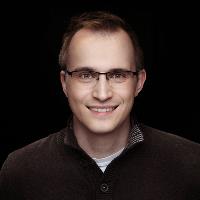 Sven Jaginiak
Head of Development bei Davies Meyer

Seit 2008 setzt der gelernte Informatiker mit einem stetig wachsenden Development-Team Projekte für nationale und internationale Kunden von Davies Meyer auf den verschiedensten digitalen Touchpoints um. Der Fokus liegt dabei bereits seit den Zeiten von »Flash-Websites als Facebook-Tab-Apps« auf dem Aufbau von CRM- und Community-Plattformen sowie Data-Driven-Marketing, ohne dass man in einer datenzentrischen und auf APIs und Connectoren basierenden Digitallandschaft als Marke nicht mehr bestehen kann.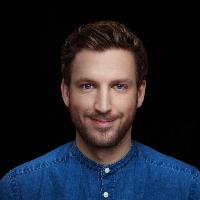 Stephan Clemens Hönnekes
Head of User Experience bei Davies Meyer

Der UX Designer ist seit 2012 bei Davies Meyer tätig und hat sich bereits früh der visuellen Datenanalyse von Websites verschrieben. »In der Entwicklung neuer Webprojekte geht mittlerweile kein Weg mehr am Prototyping und an intensiven Usability Testings vorbei. Und endlich etabliert sich auch ein breites Bewusstsein für die Chancen, die in der Ongoing-Optimierung von Live-Websites stecken.«


Über DAVIES MEYER
DAVIES MEYER ist eine Full Full-Service-Agentur mit einem herausragenden internationalen Kundenstamm. Der Hauptsitz befindet sich in Hamburg, weitere Standorte in Zürich, London und Novi Sad. Mit ihren 90 Mitarbeitern unterstützt DAVIES MEYER weltweit führende Marken und Unternehmen dabei, Data-Driven-Marketingstrategien zu entwickeln und erfolgreich zu implementieren.
Weitere Informationen über Davies Meyer
Über Progress Sitefinity
Um eine optimale Web-Experience über mehrere digitale Kanäle sicherzustellen, setzen erfolgreiche Unternehmen wie NASA, Chevron, Expedia, PepsiCo, Panasonic, Roche und viele andere das Content-Management-System Progress Sitefinity CMS ein. Aufgrund seiner innovativen digitalen Marketingplattform, herausragender Benutzerfreundlichkeit, umfangreicher Entwicklerfunktionen sowie der Unterstützung mehrerer Webseiten und Sprachen genießt Sitefinity CMS im Markt breite Anerkennung.
Sitefinity testen
Anmeldung zum On-Demand Webinar
Der Schutz Ihrer Daten ist uns ein wichtiges Anliegen. Lesen Sie hier unsere Privacy Policy.